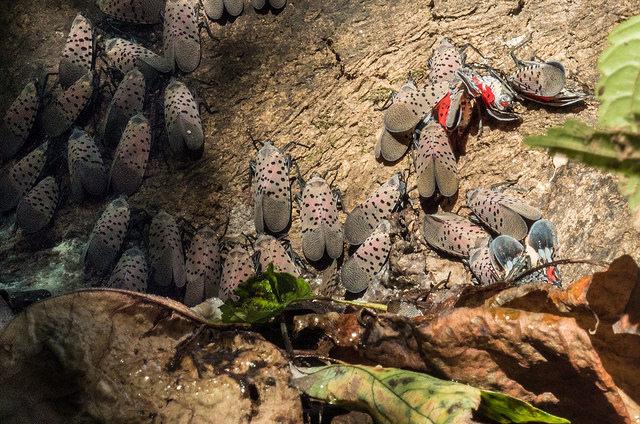 If you've stepped outside your home this year and discovered dozens of these pesky insects, you're not alone! The Spotted Lanternfly is invading Southeastern Pennsylvania. Though native to China, India, & Vietnam, the Spotted Lanternfly was first discovered in Berks County in 2014, but has now spread to 12 other counties including Philadelphia, Montgomery, Chester, & Delaware County. Whether or not you've experienced these pests first-hand, they may be spreading to your area soon.

As a homeowner, what should I do if my property is invaded by the Spotted Lanternfly?

Check if You're in the Spotted Lanternfly Quarantine Area
The first thing you'll want to do is check if your home is in an area that's directly affected by this pest. The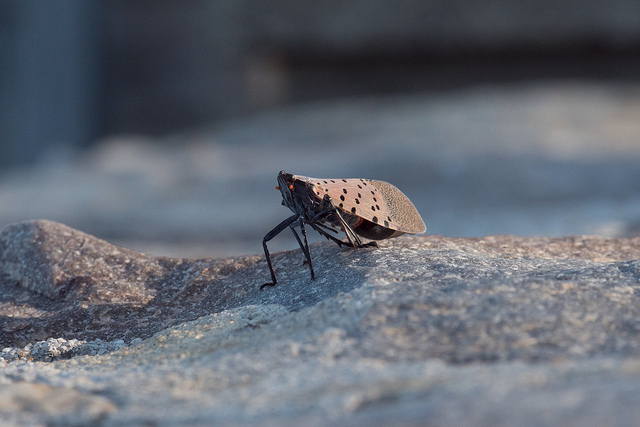 Pennsylvania Department of Agriculture has a helpful tool where you can do just that. If there's a Spotted Lanternfly quarantine where you live, there are regulations you need to follow to help prevent this pest from invading other regions.
If you're in an area that's not under quarantine and you see a Spotted Lanternfly, report it to the PA Department of Agriculture at BadBug@PA.gov or their hotline 1-888-4BAD-FLY (1-888-422-3359).
Stop the Spread of Spotted Lanternflies
Because these pests lay eggs on nearly any surface, you'll need to be cautious when traveling outside of the quarantine zone.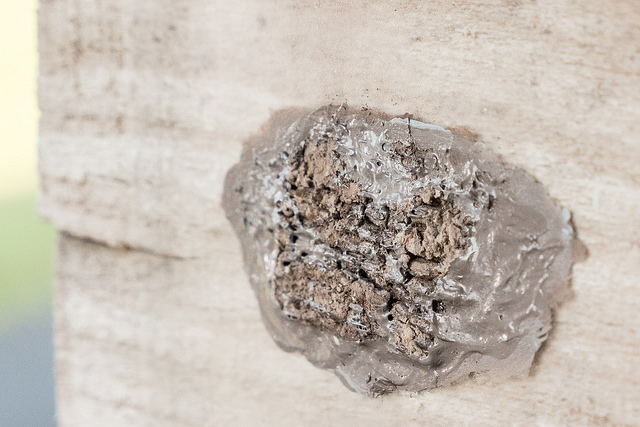 According to the PA Department of Agriculture, egg masses contain 30-50 eggs and look like they have a gray mud-like covering that can crack over time. To help prevent this pest from spreading to other regions, do not move any type of plant or outdoor item to areas outside the quarantine. This includes firewood, yard waste, and outdoor household items like grills, mowers, tarps, and recreational vehicles. If you aren't sure about a certain item, view the full list at the PA Department of Agriculture's website. Continually check your belongings, yourself, and your car!
Seek a Trusted Professional to Treat Spotted Lanternflies
Depending on your unique situation, your certified arborist may apply insecticides, place sticky bands around the trunk of your trees, or may even need to remove trees from your property.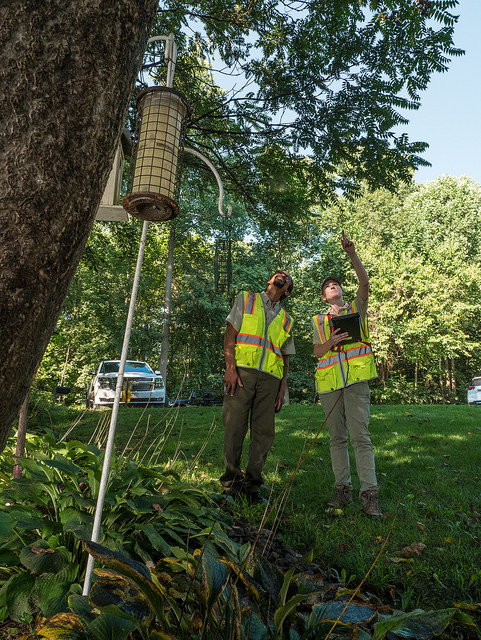 Spotted Lanternflies feed on sap from leaves, stems, and trunks of trees. These insects are especially drawn to Tree-of-Heaven, so if you have these trees on your property, be aware that they may need to be removed.

The Penn State Extension highly advises using home remedies, as they can cause more harm to humans, pets, & plants.
Our go-to professional for Spotted Lanternfly treatment is Rick's Plant Health Care. They have their own Certified Arborist and service Chester County, Delaware County, Montgomery County, and surrounding areas in Pennsylvania. They've tested many products and now proudly treat Spotted Lanternflies with a proven solution that involves tree trunk injection. Contact them directly at 610-306-6990 or info@ricksplanthealthcare.com.
We're your resource for all things home! Whether you have a question about your property or need a recommendation for a trusted home professional, contact The Dave Batty & Don Kolo Team at 610-644-3195 or Info@BattyKolo.com.