Cold weather means a lot of us are spending more time indoors right now and we are probably starting to plan some home improvement projects to keep busy. If you are thinking of selling your home, you might be wondering where to start with preparing your home to sell. We've come up with a list of small DIY projects that even Tim the Tool Man Taylor can't mess up (some of you may be too young to get that reference, but check out "Home Improvement"…it's a really cool show from the 90s).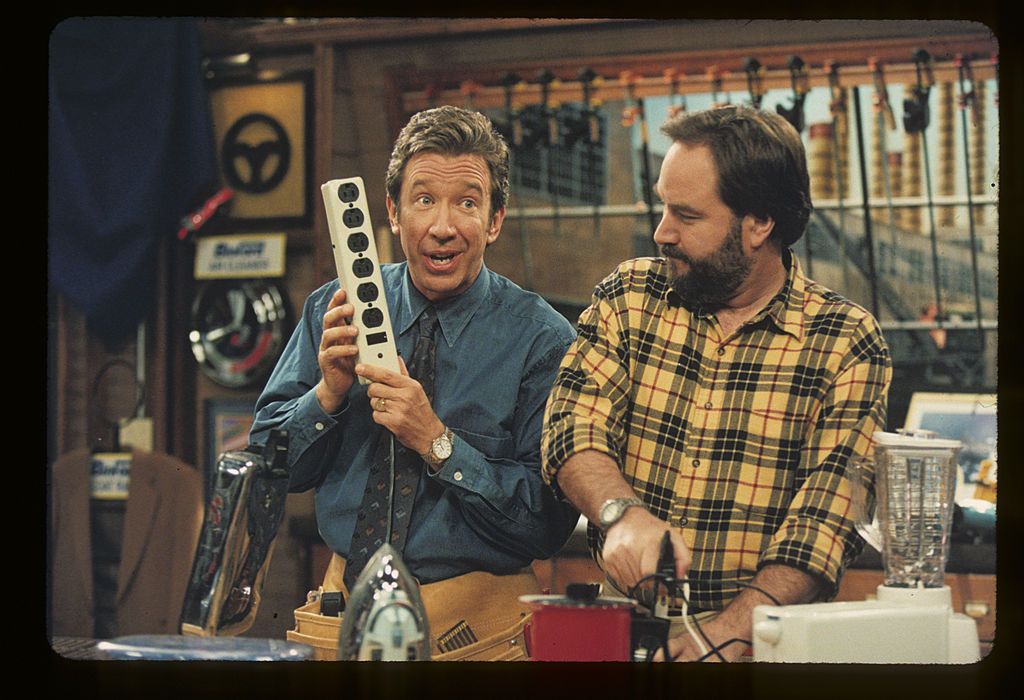 The great news is these simple projects don't have to cost a lot of money. With just a few housekeeping items and small updates, you can get you the most bang for your buck and really add a lot of value to your home. Showcasing your home in the best light will not only give a great first impression but it will also maximize your profit when it's time to accept an offer on the sale of your home.
To help get the ball rolling, let's take a look at what you can do appeal to the most buyers and get a quick sale. These are just suggestions and ideas to consider and we hope it gives you a good place to start. First consider your budget and then prioritize what is doable for you.
Curb Appeal – First Impressions are Lasting Impressions
Give the front door a fresh coat of paint.

Replace your doormat with a new, clean welcome mat.

Install new house numbers if needed.

Replace your mailbox or make it look new by cleaning and painting it.

Clean up your flower beds. Remove weeds and dead plants, prune bushes, mulch flower beds in the Spring, and plant fresh flowers.

Power wash the exterior of your home, walkways, and driveway.

Get your gutters cleaned and remove debris from your roof.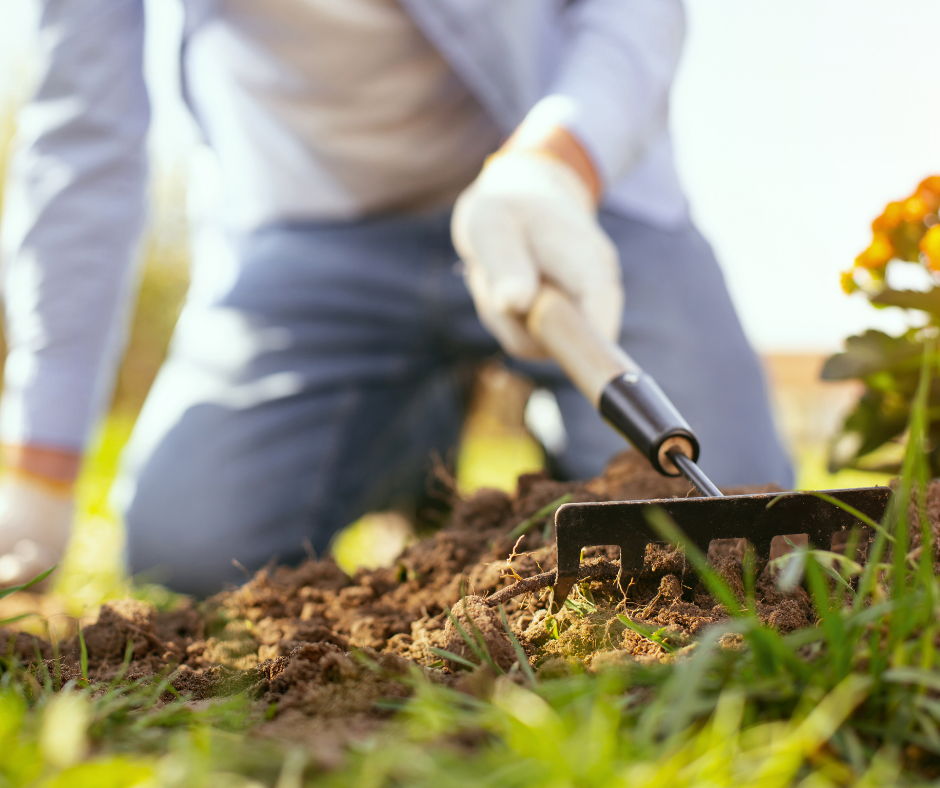 Interior – Get Your Ducks in a Row
Declutter & Organize – You want your home to look open and spacious. Clutter shrinks your space and makes it hard for potential buyers to picture themselves living there. Go one room at a time and remove personal photos, name plates/trophies, religious items, controversial items, etc. Again, you want to remove yourself from the picture so the buyer isn't distracted by your personal belongings. Also, be sure to clean out and organize all your closets to show off the available storage space and consider donating items you no longer need.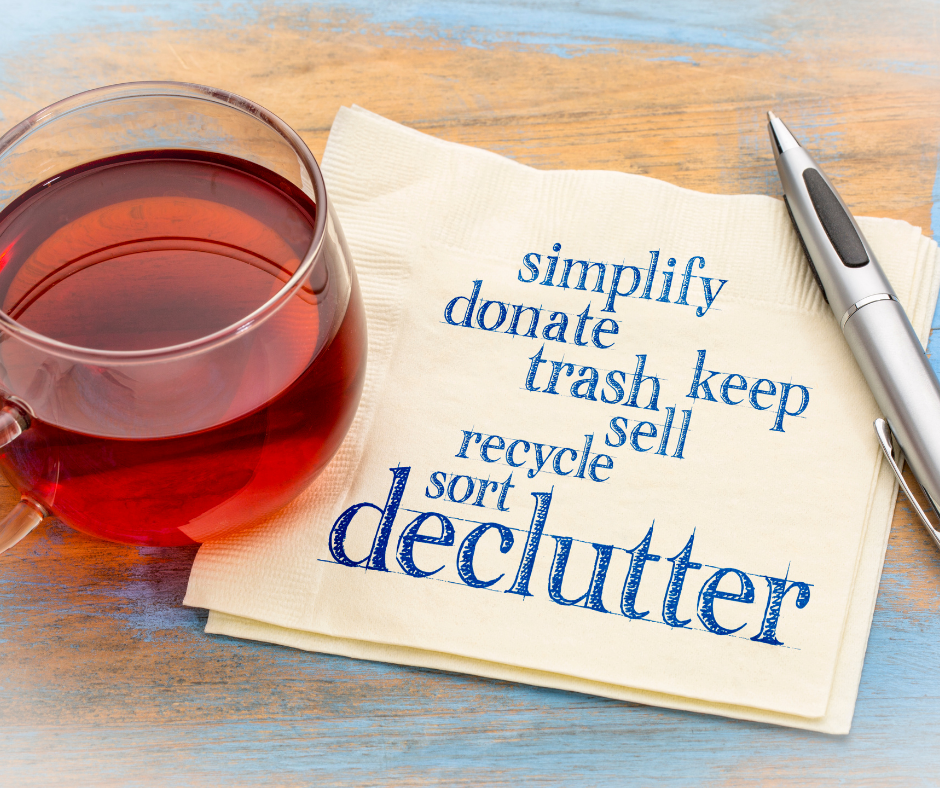 Freshen Walls & Paint – Spackle any holes in your walls & remove wallpaper. Apply fresh paint and keep colors simple & neutral throughout. Bold colors make it harder for buyers to see the blank slate they will have to add their personal touches. Trim & doors should be painted white. Consider adding crown molding or chair rails for added character.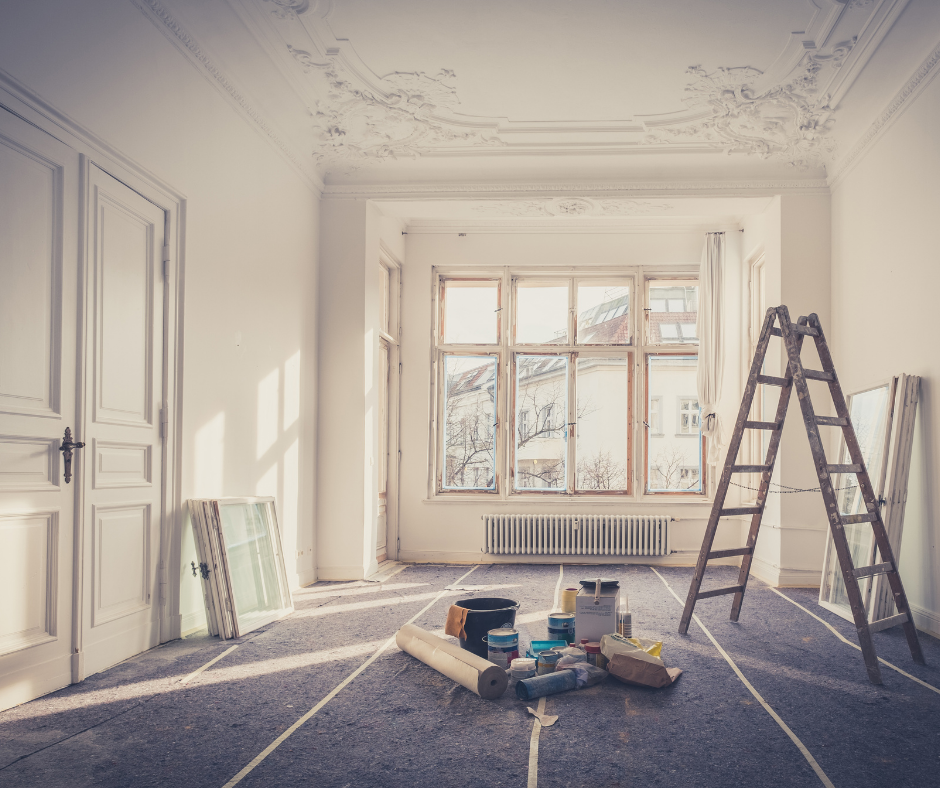 Restore & Refresh Your Floors – Buyers love hardwood floors. If you have hardwoods that need some TLC, now is a good time to restore them by sanding and restaining them a beautiful color. Not sure if you have hardwood floors? Try pulling up a corner of your carpet to see if you have any underneath. If you have carpets in your home, bring them back to life with a good carpet shampoo vacuum or consider hiring a professional carpet cleaner. If your carpets need more than a good shampoo, we suggest replacing them all together if it's in your budget.
Update Light Fixtures – Remove dated light fixtures and replace with new ones or try a more budget friendly option by spray painting existing ones to give them a new look.
Update Hardware – Replace old hardware and make sure they match in color and style such as light plates, curtain rods, doorknobs, cabinet handles, etc.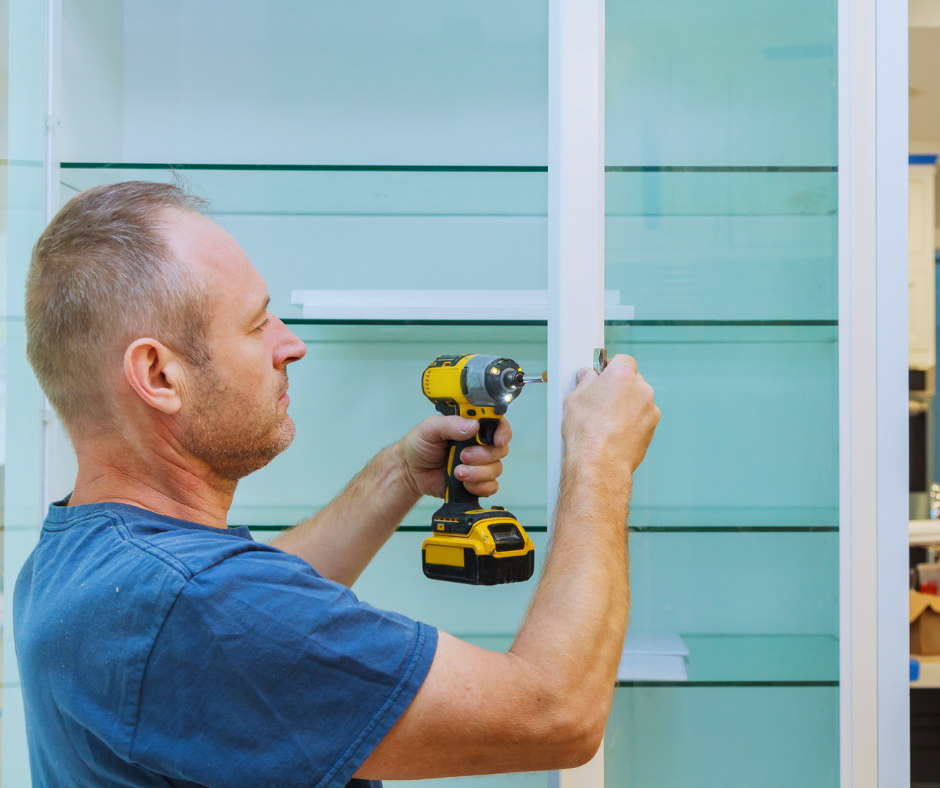 Freshen Your Windows – First, make sure the inside and outside of your windows are clean so they can bring in the most natural light. Next, replace any broken blinds (white faux wood blinds look great in any space!) and make sure your curtains are clean or consider improving them with new window treatments.
Update Your Kitchen Cabinets – The kitchen is one of the most important rooms of the house to buyers but updating your kitchen doesn't have to cost a lot of money. You can buy an affordable cabinet painting kit from your local hardware store and with just a little bit of work, you can paint or stain your cabinets and finish them off with new hardware. You'd be surprised how this small change can transform the look of your kitchen!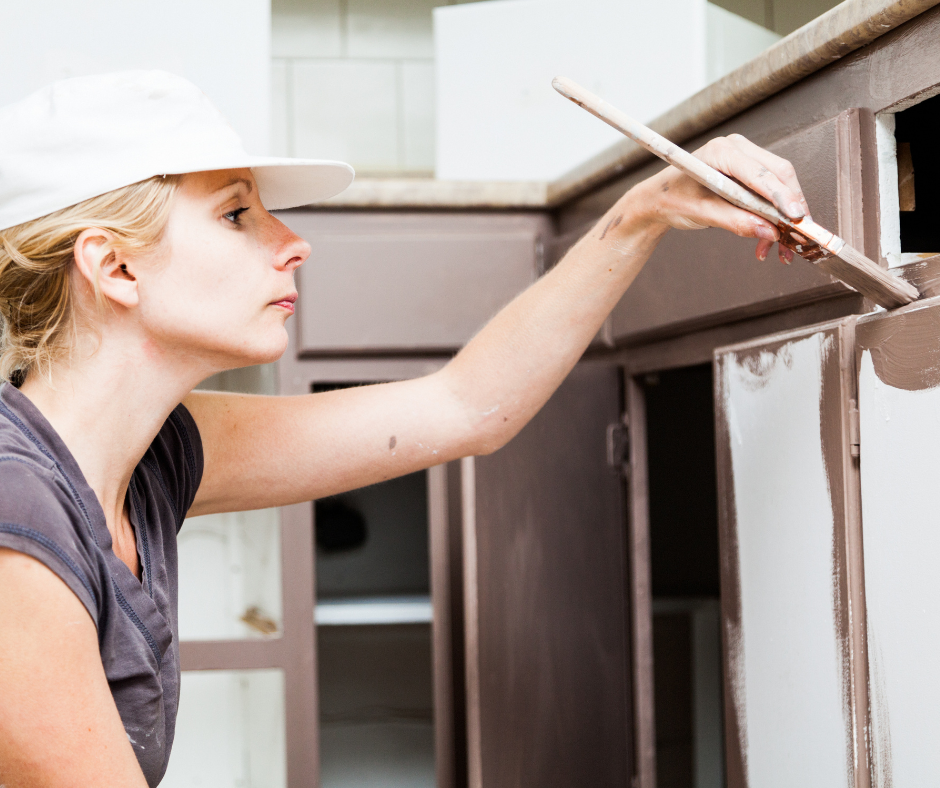 Fix Any Repairs That Need Attention – If you have any leaky faucets, running toilets, cracked tiles, or anything else that needs repair, now is the time to get them in good working order so you don't have to worry about them during the inspection.
Clean Your Fireplace – The fireplace is a hot ticket item when buyers are searching for homes. To make sure your fireplace is inviting and cozy, we suggest cleaning the brick (if you have any) and remove and soot stains that might have developed on those wood burning units.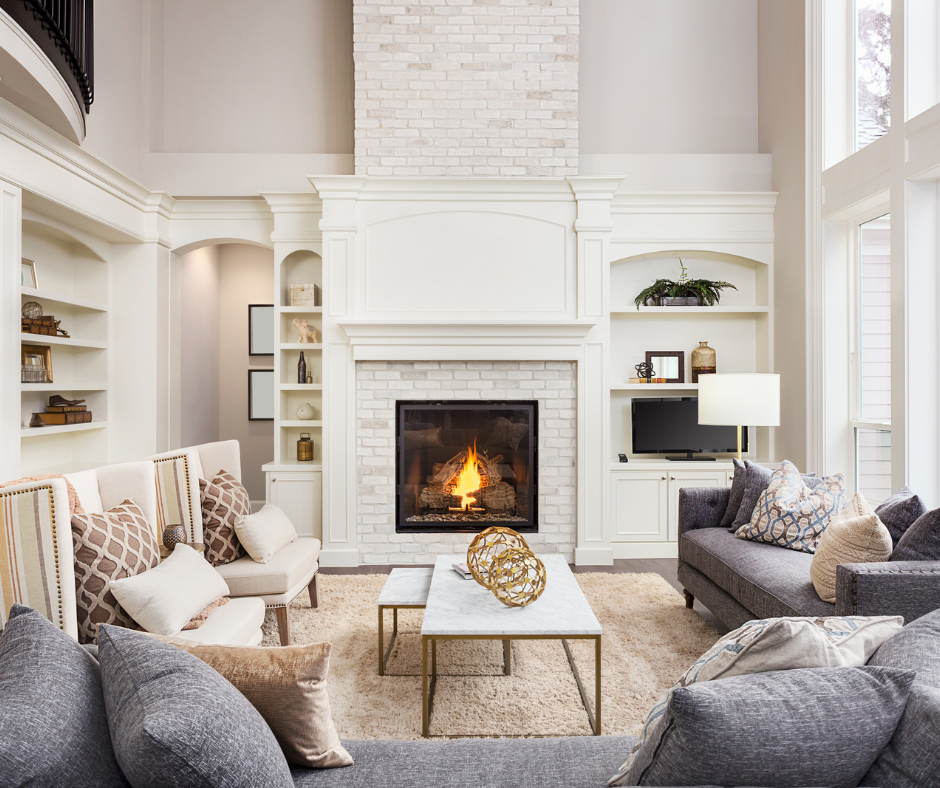 Rearrange Your Furniture – Last but not least, rearrange your furniture to maximize the space in each room. Remove anything that is too bulky for the room. Not sure how to arrange your furniture? The Dave Batty & Don Kolo team hires a professional stager for each of our listings. She will come to your home for a professional consultation and offer suggestions on how to best showcase each room of your home. This service is complimentary for each of our listings.
With buyers are looking at multiple homes, you want yours to stand out amongst the competition and with just a little bit of time and effort you can breathe new life into any space. Just think about how rewarding it will be when your home sells quickly for top dollar!
Thinking about listing your home? Contact us today at info@battykolo.com or 610-644-3195 for a complimentary consultation!