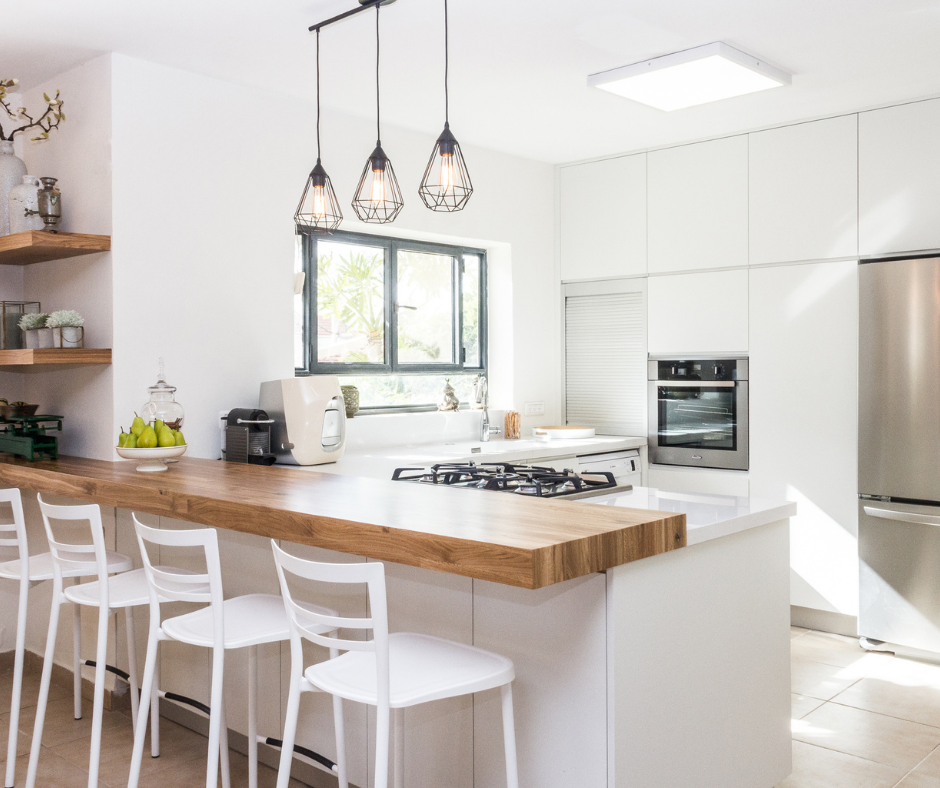 A well designed and functional kitchen not only adds value to a home, but it's also the heart of the home. It's where loved ones gather, memories are made, and souls (and bellies) are fed. Whether you're staying in your home and are looking for ways to bring some new life into your kitchen or are looking to sell, a few simple and inexpensive updates can really give this space a facelift and add a lot of value.
Update or Add Lighting
Pendant Lights: Adding a couple of pendant lights over your kitchen island, breakfast nook, and sink (or updating existing ones) is a quick and cost-effective way to add some character to a space.

Under Cabinet Lighting: This can be done pretty easily and with minimal tools. Not only does it give your kitchen a warm ambiance, but it also can help you save money on your electric bill because you can illuminate the room with just a few well-placed lights.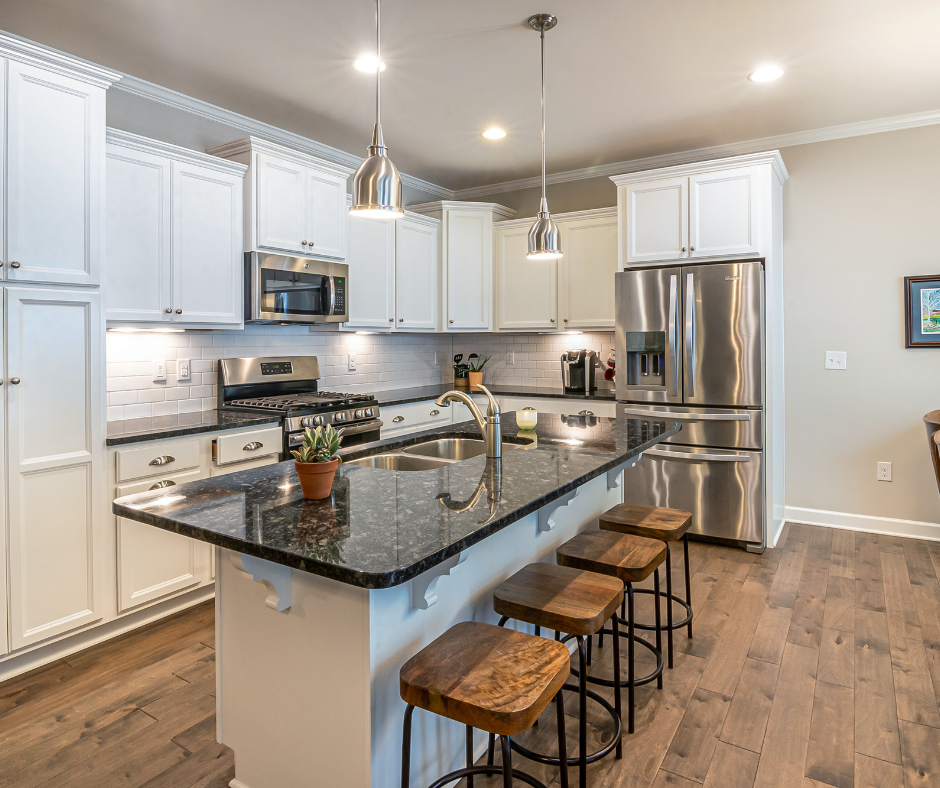 Add Floating Shelves
Removing upper cabinets and replacing them with open floating shelves is a great way to open up the space on your walls where you can get creative and create a tasteful display with dishes, cookbooks and platters. Style your shelves with a purpose and keep everything in a neutral color pallet as possible. Add pops of color with fresh herbs and fruits.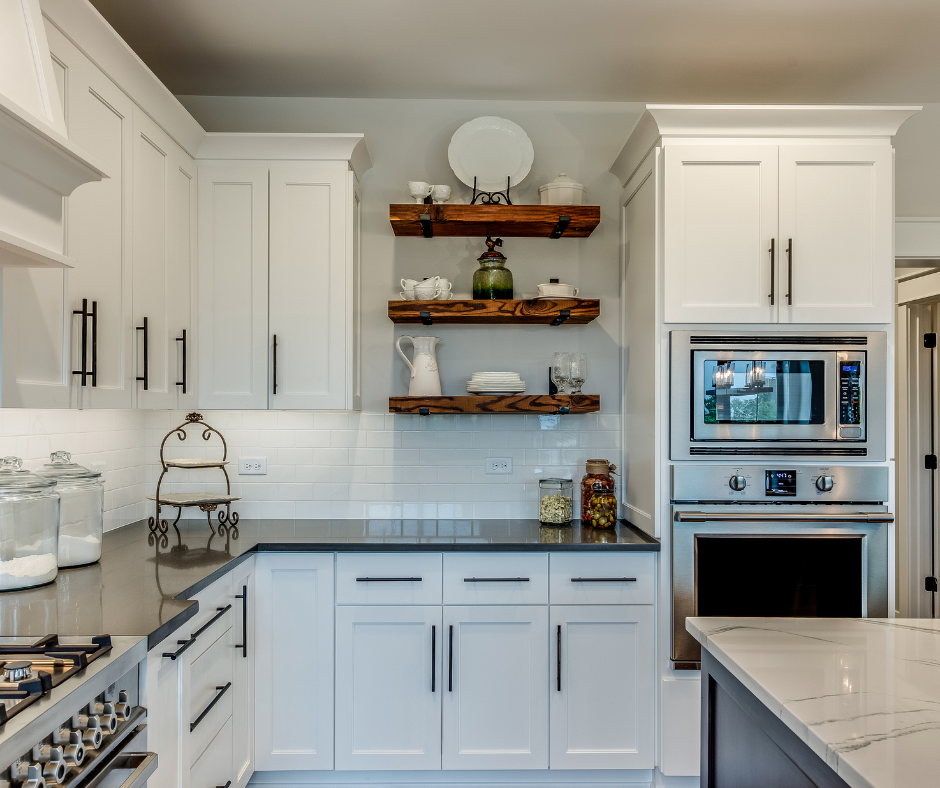 Backsplash
Adding or updating your backsplash can have a big impact and can add personality to your kitchen. Keep it clean and simple, or have fun with it and add angles like chevron or other patterns. Enhance the look with under cabinet lighting to make your backsplash standout!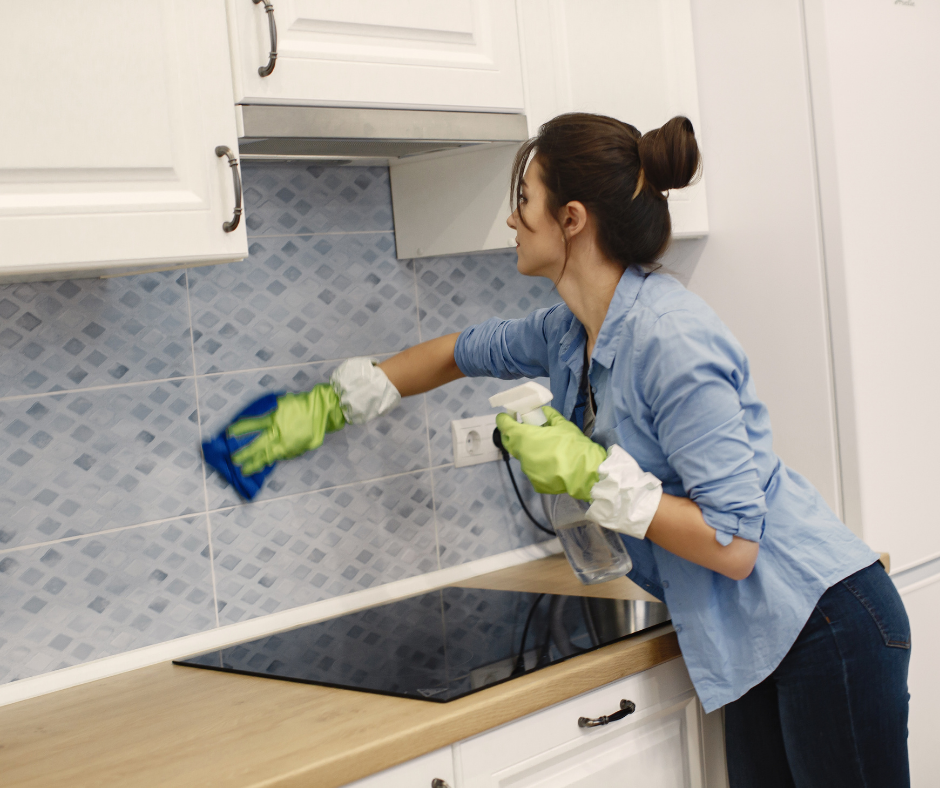 Paint Your Cabinets
You don't need to spend a ton of money with brand new cabinets to refresh your kitchen. If you're willing to put in a little work, you can can completly transform outdated cabinets with a couple cans of paint and it will save you a ton of money. One can of kitchen cabinet paint will only cost you around $50! Keep it consistent with one color, or mix it up with two toned cabinets, which are a big trend right now! Light colors like white or soft grey on top with a darker color like dark grey, dark blues, and browns on the bottom look best. Keep the cabinets in a neutral color palette.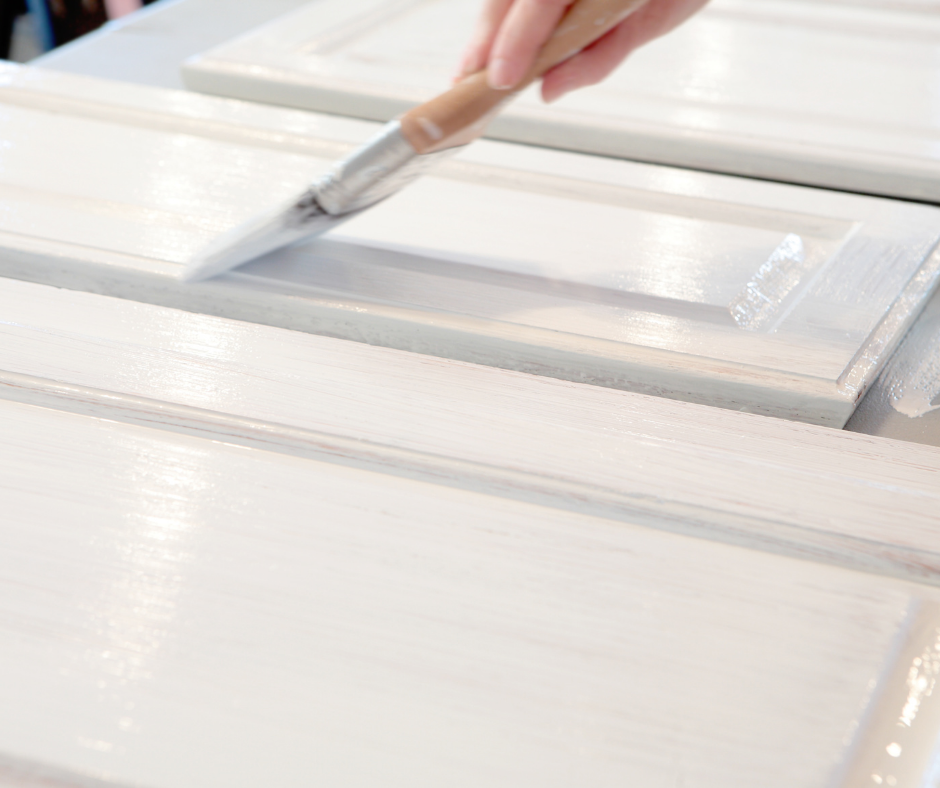 Change Out Your Hardware
A quick and easy way to give your cabinets a makeover on a budget is to swap out the hardware and all you need is a screwdriver to get the job done! If you painted your cabinets, finish the look with new hardware to compliment the color. Replacing your kitchen faucet is also a nice way to add a modern element to an outdated kitchen. Keep it consistent with the hardware on your cabinets for a cohesive look.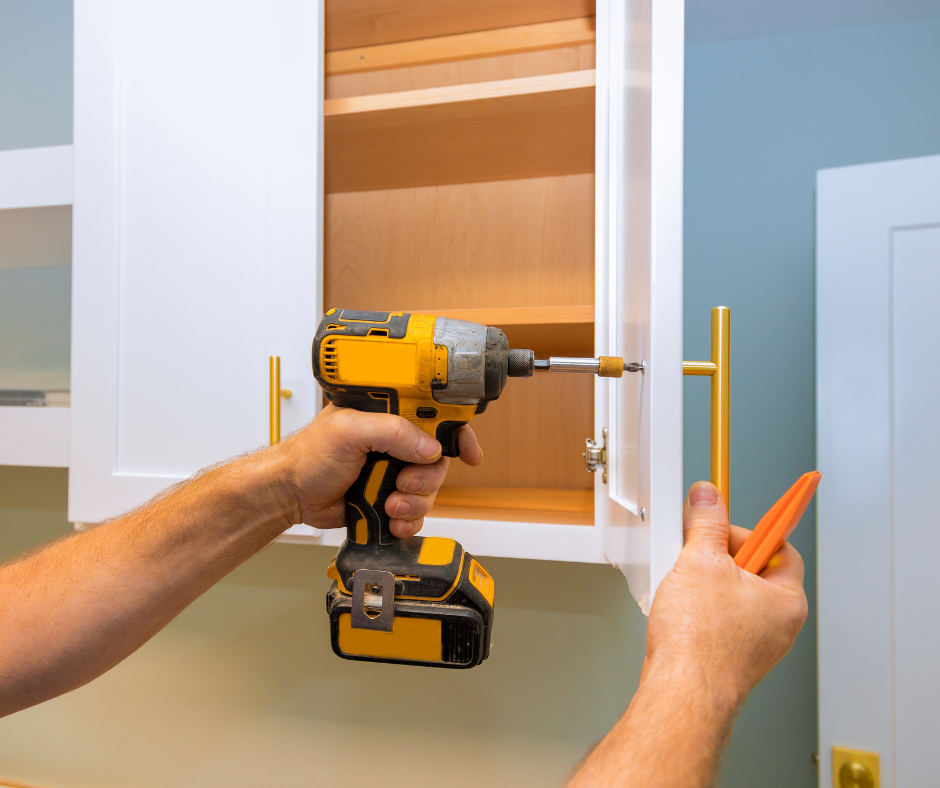 Island Time
The island is often the piece that anchors the look of your kitchen and it's where most people gather. Give it a facelift with shiplap on the back, painting the wood a new color, or adding corbels for a touch of class. You can even add extra seating by extending the countertop with an overhang and adding legs for support.

If you don't have an island but have the space for one, you can add a freestanding island. They take up less space and can be functional and moveable when needed.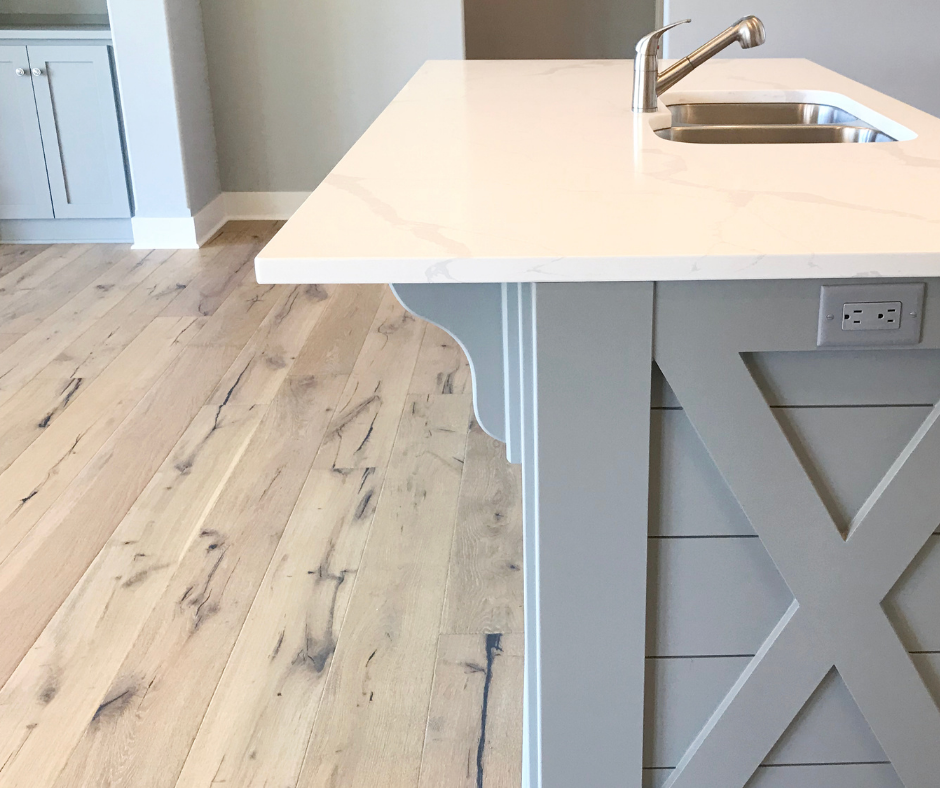 Repurpose a Rug
This is perhaps the easiest update and it will cost you no money! Have a rug in your house that you aren't using? Repurpose a rug from another room to add color and texture to your kitchen.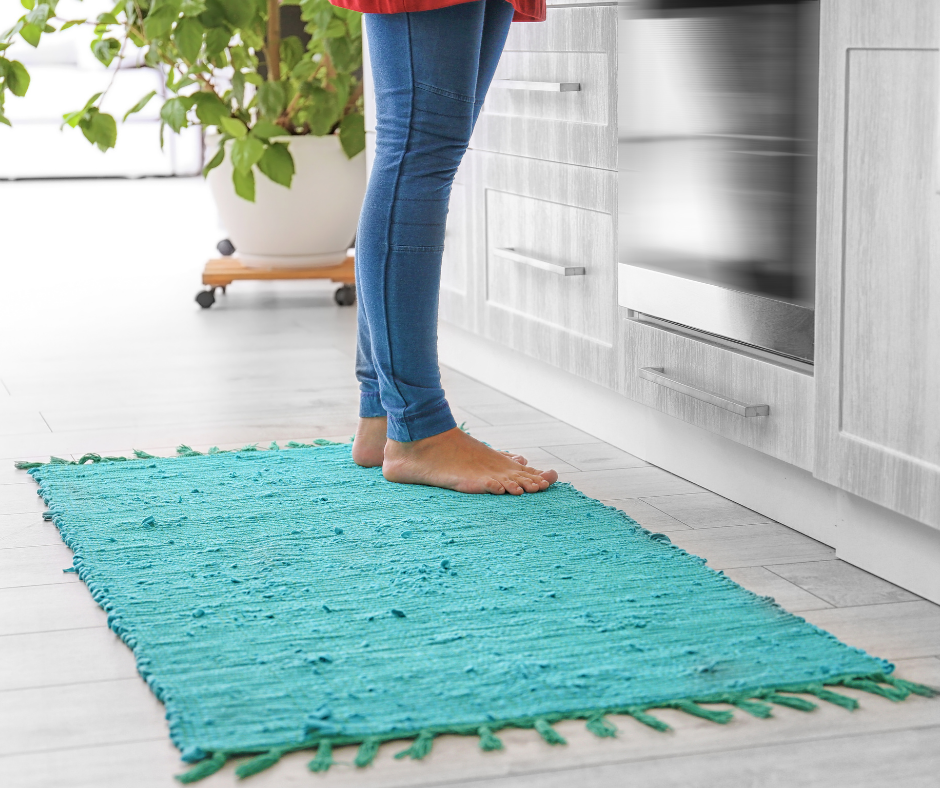 Window Treatments
When adding shades or a valance to your kitchen windows, less is more. Woven shades that are neutral in color make a great standalone and can be left halfway drawn to allow natural light to come in.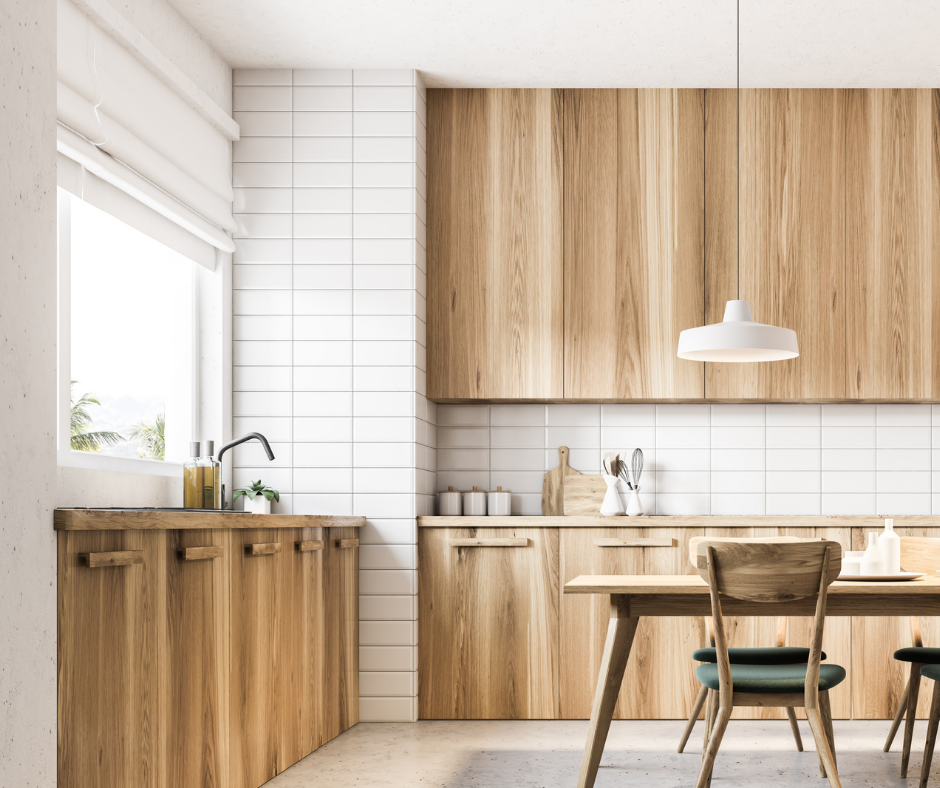 Updating your kitchen doesn't have to cost a ton of money and a lot of these updates can be done yourself or maybe with just a little bit of help. If you're going to invest time and effort into a room of your home, the kitchen will get your the most bang for your buck and will add a lot of value and appeal to your home. Home is where the heart is, and the kitchen is the heart of the home.
Sources: Simple Home Simple Life & HGTV