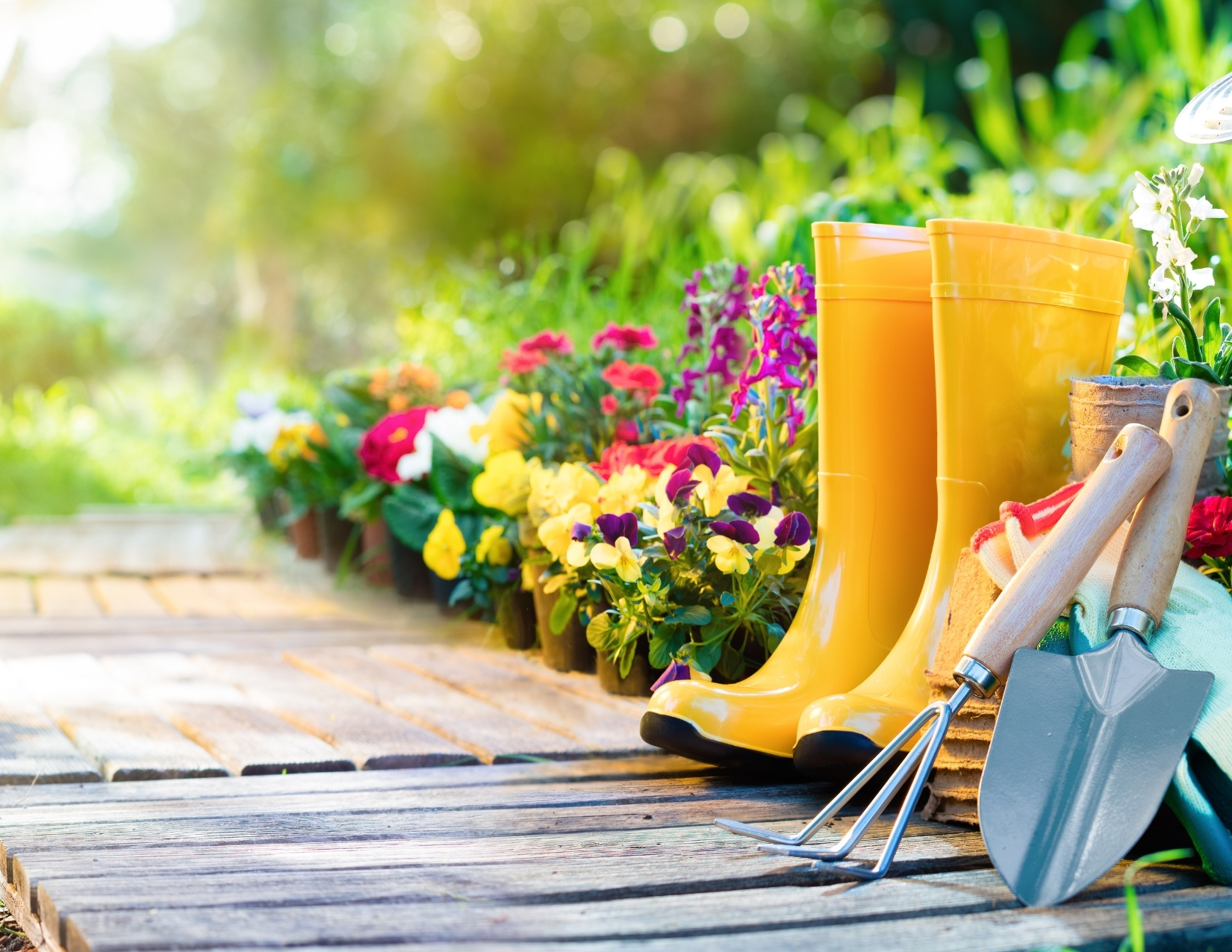 You know the saying, "April Showers Bring May Flowers". Spring has sprung and everything is starting to wake up after the long winter. Spring cleaning doesn't just apply to the inside of your home, but your flower beds and gardens will also need some TLC to bring them back to their full potential. With the help of Better Homes & Gardens and Martha Stewart, we compiled a short list of things you can do in early Spring to prepare as the weather starts to warm up.
Spring Clean Your Flower Beds
Now is a great time to remove any dead leaves and debris that blew in from winter storms so you can prepare the surface soil where you're going to plant flowers and garden vegetables. This is also when you'll want to cut any dried foliage to encourage new growth.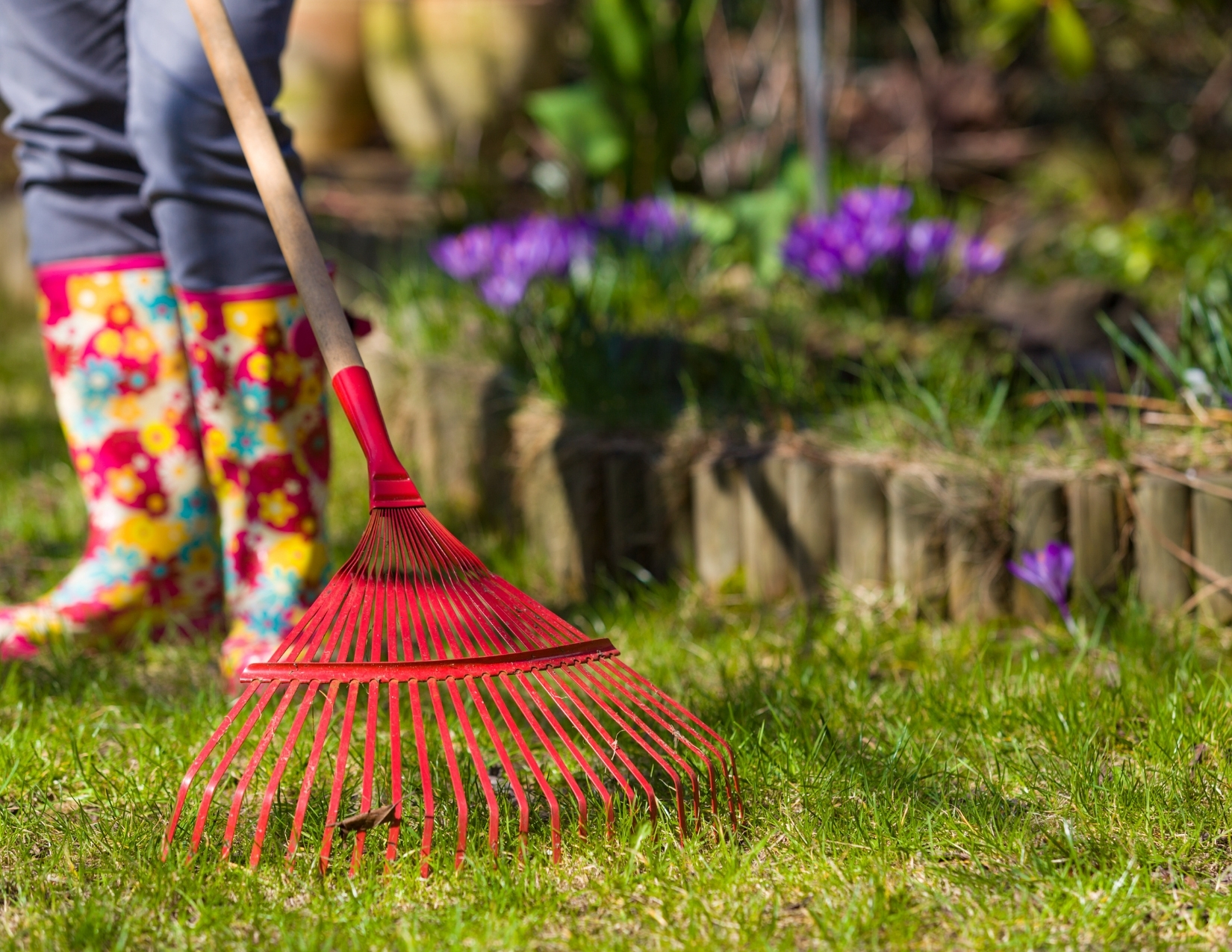 Fertilize
Now that your garden is coming out of its winter slumber, it's a great time to help it re-energize with some fertilizer. Look for a balanced fertilizer (the container will have 8-8-8 or 6-6-6) and apply throughout your soil. For acid-loving plants like azaleas, blueberries, or citrus, give them what they love and spread a high acid fertilizer and pine needle mulch. For perennials, begin fertilizing when you see active regrowth.
Split and Redistribute Perennials
Perennials are plants and flowers who have a growing cycle of more than one year and return each season for about 3 years or more. Before your perennials have begun their Spring growth, you'll want to divide and replant them into new parts of your garden to fill it in. This is not only a budget-friendly way to add more color to your garden, but it is also good for maintaining the health of your existing perennials and will inspire fresh growth.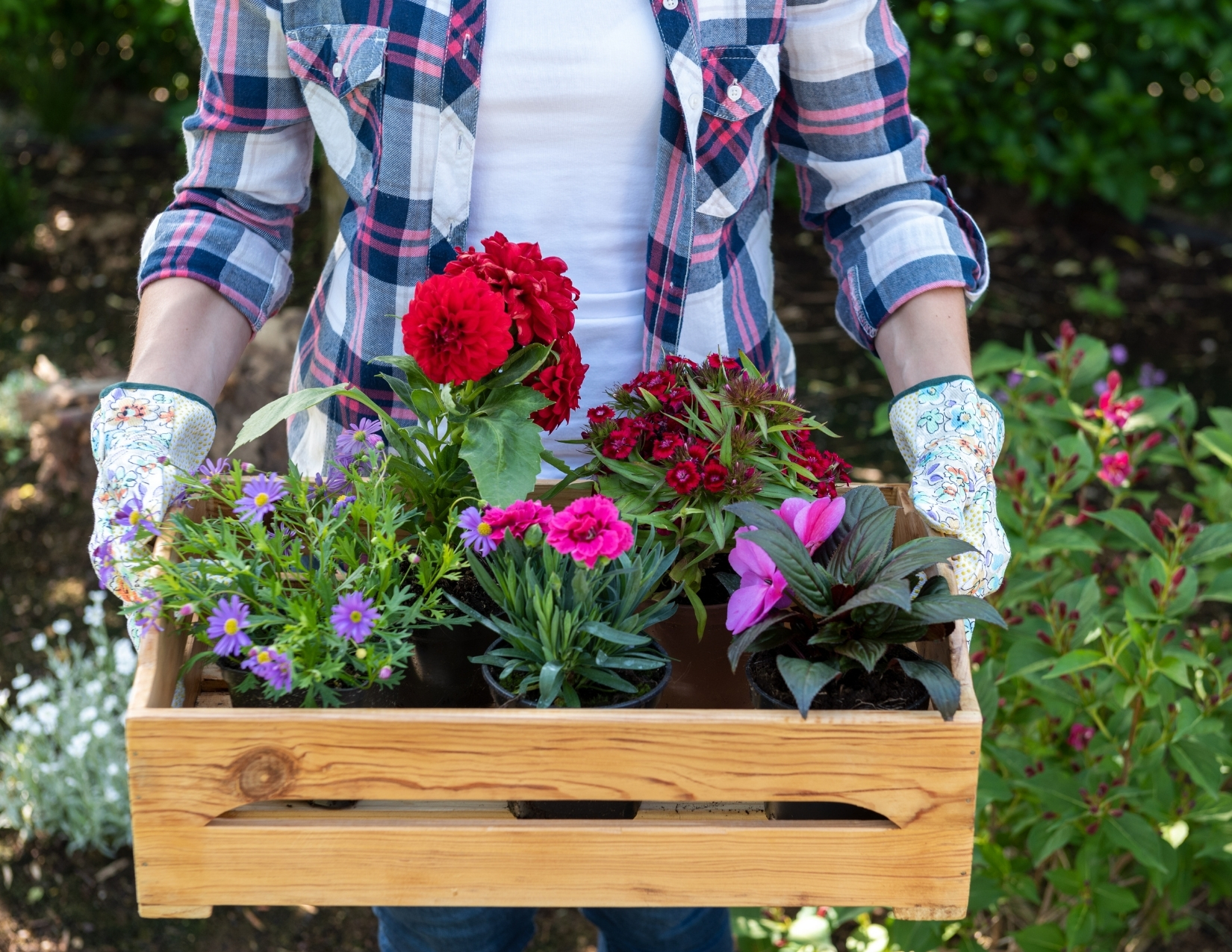 Mulch, Mulch, Mulch
Adding new, fresh mulch to your garden beds not only elevates the look of your yard, but it also helps to maintain moisture in your soil to help your plants to grow and it helps to discourage those pesky weeds. Be careful not to overdue it and lay on too thick of a layer because it could cause diseases in your plants that you don't want. Spread the mulch with a rake or gently with your hands, being careful to keep the layer even and level. If you have downspouts that repeatedly wash away the mulch in a part of your garden bed, consider adding river rocks to the area to prevent washout.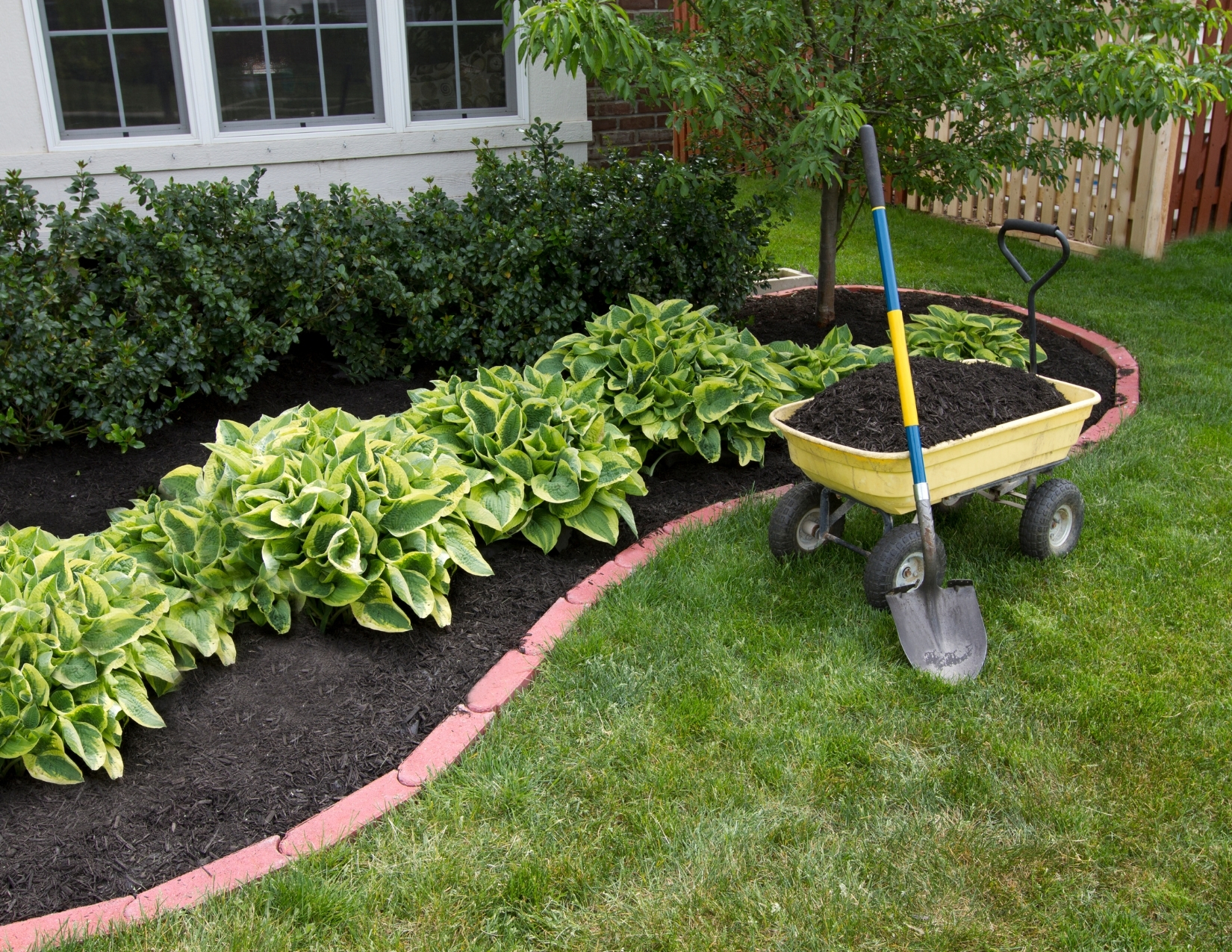 Prune & Trim
Don't forget to give your trees & shrubs some love. If you haven't already done so in the winter, now is a good time to trim back your fruit trees and your summer blooming trees and shrubs. You'll want to finish pruning before the buds break into bloom. If you wait too long, you will stress the tree and get a tiny crop or none at all.
Plant Your Cool-Season Vegetables
Early Spring is the best time to plant your cool-season veggies because they germinate in cool soil the best. Planting your hardy vegetables like potatoes, peas, artichokes, and some lettuces now will mean they are ready to eat by early summer.
Don't Forget Your Hardscaping
Last but not least, to polish it all off, check your stonework and make sure there aren't any cracks that need attention, paying special attention to the walkways and edging, and also make sure your deck and patio are in good working order and perform any needed repairs. Once you've completed any repairs and made sure your deck and patio are ready for summer, clean it up with a deck brush and soap or give it a good power wash (that goes for your outdoor furniture too!).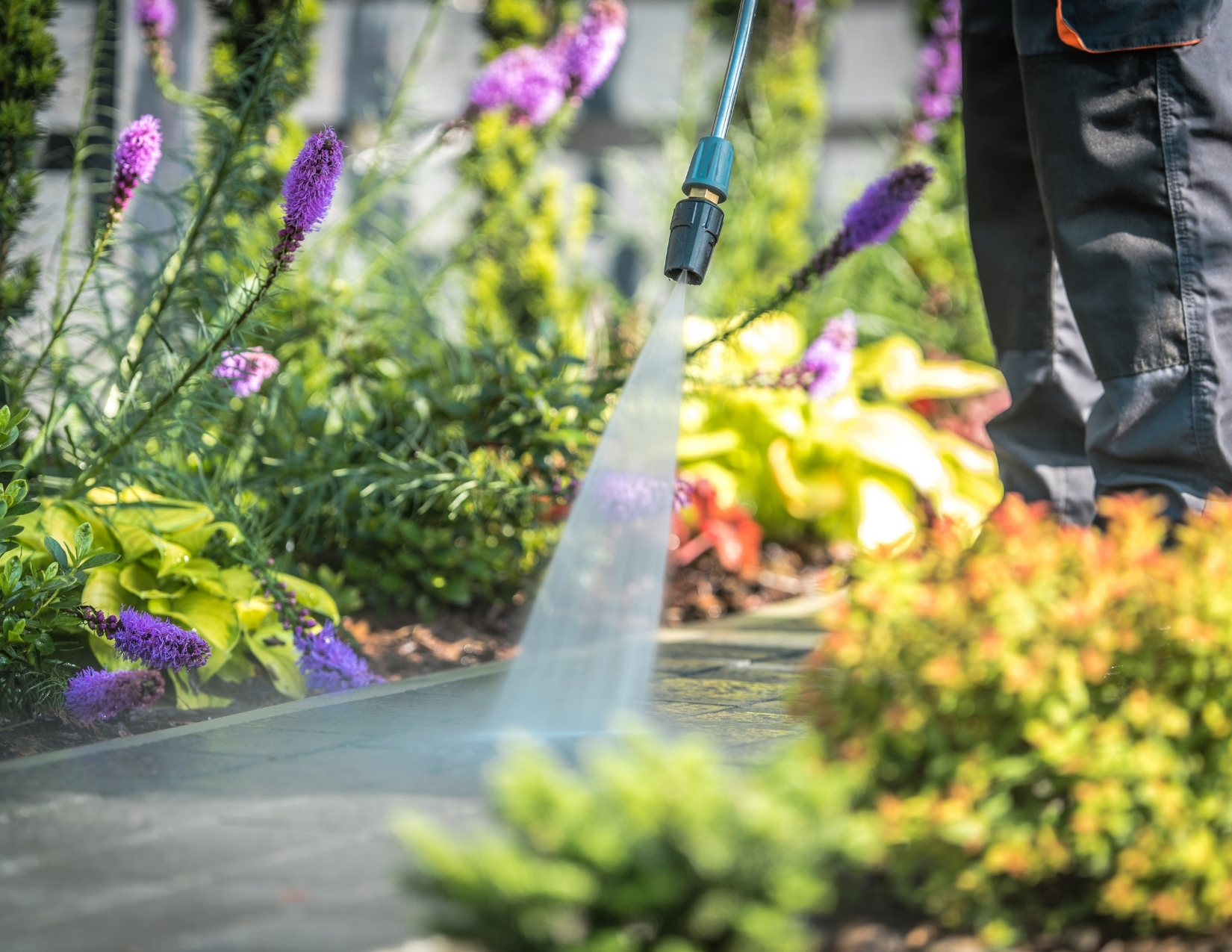 Preparation is key and with a little bit of TLC, your gardens and flower beds will be ready to welcome the Spring and Summer in full bloom and bring on some cheerful curb appeal to your home!
Source: Better Homes & Gardens and Martha Stewart