Spring has officially sprung! Besides your usual spring cleaning, this season is a great time to perform some additional upkeep so your home stays in tip-top shape.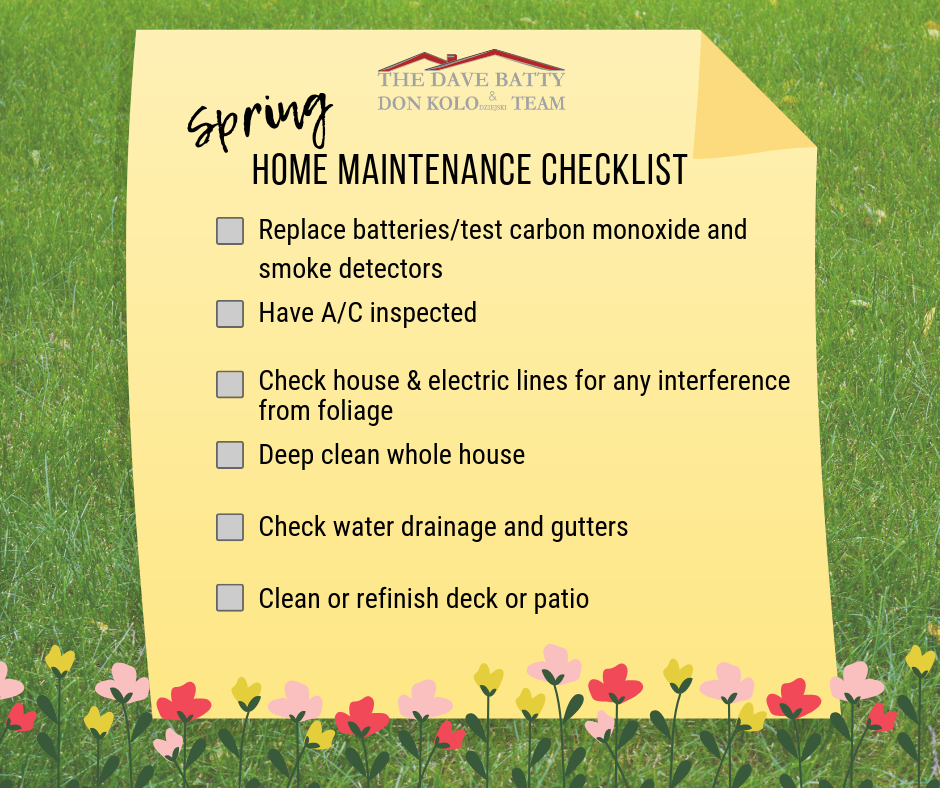 As a homeowner, your spring checklist should include:
Replace batteries and/or test all carbon monoxide detectors and smoke detectors
Have your air conditioning units inspected (You don't want to wait until the first hot day of the year to realize it's not working!)
Check your house and electric lines for any interference from foliage
Deep clean the whole house (say goodbye to winter germs!)
Check water drainage and gutters
Inspect fire extinguishers
Clean or refinish your deck or patio so you can make the most of the warmer weather ahead!
We're your resource for all things home! Whether you have a question about your property or need a recommendation for a trusted home professional, contact The Dave Batty & Don Kolo Team at 610-644-3195 or Info@BattyKolo.com.