Covid-19 has certainly changed the way people interact and do business with each other. Stay at Home orders have led to curbside pickup for restaurants, homeschooling for children, virtual Zoom meetings for businesses, and even virtual happy hours with friends and family.
With the current state of our new normal, virtual meetings and hangouts have become extremely popular and necessary for human connection and for businesses to keep running. Although there are restrictions in place in regards to real estate activity, that has given us an opportunity to get creative by using our virtual toolbox to continue working with home buyers and sellers for their real estate needs. Here's how we can help you find a home or sell your current one without even needing to leave your couch.
Virtual Home Selling Program
If you are selling a home, virtual consultations with our staging expert will help you prepare your home to put its best foot forward for photography and videography while getting the best price for your home.
Virtual meetings with your agent will walk you through the home selling process and answer any questions that you have. All listing paperwork can be signed electronically from the comfort of your home.
Once your home is on the market, we will promote your home to our network of agents. Prospective buyers will be able to virtually tour your home through the video prepared by our photographer and if you are comfortable, through a Zoom or Facebook walk through with you and their agent.
Once an offer has been accepted, inspectors will work with you in accordance with CDC safety measures (subject to compliance and state law requirements). Closings will continue through a very careful process while following all CDC and state guidelines to keep you safe throughout the process.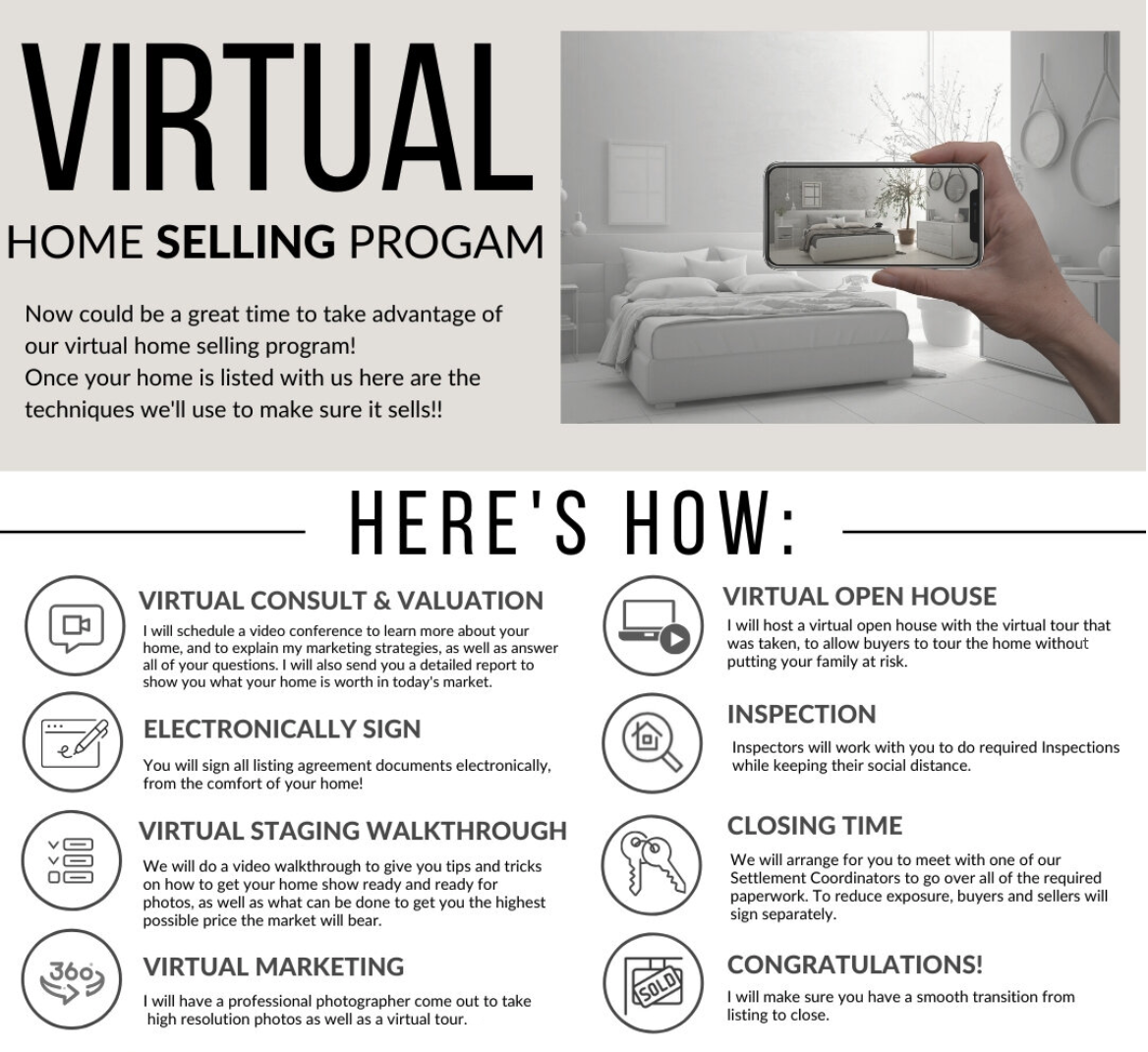 Virtual Home Buying Program
Just like our virtual home selling program, buying a home can be done without ever leaving your couch. The first step will be a virtual consultation with your agent to discuss what you are looking for in a home. Your agent will then get to work gathering listings that match your wishlist and will help to schedule a virtual showing with the sellers of the homes you are interested in. Once an offer has been accepted on the home, paperwork will be submitted electronically and you will work with our team to secure your deposits via wire transfer. Inspectors will work with you in accordance with CDC safety measures (subject to compliance and state law requirements). Lastly, closings will be done carefully while following CDC and state guidelines to keep you safe.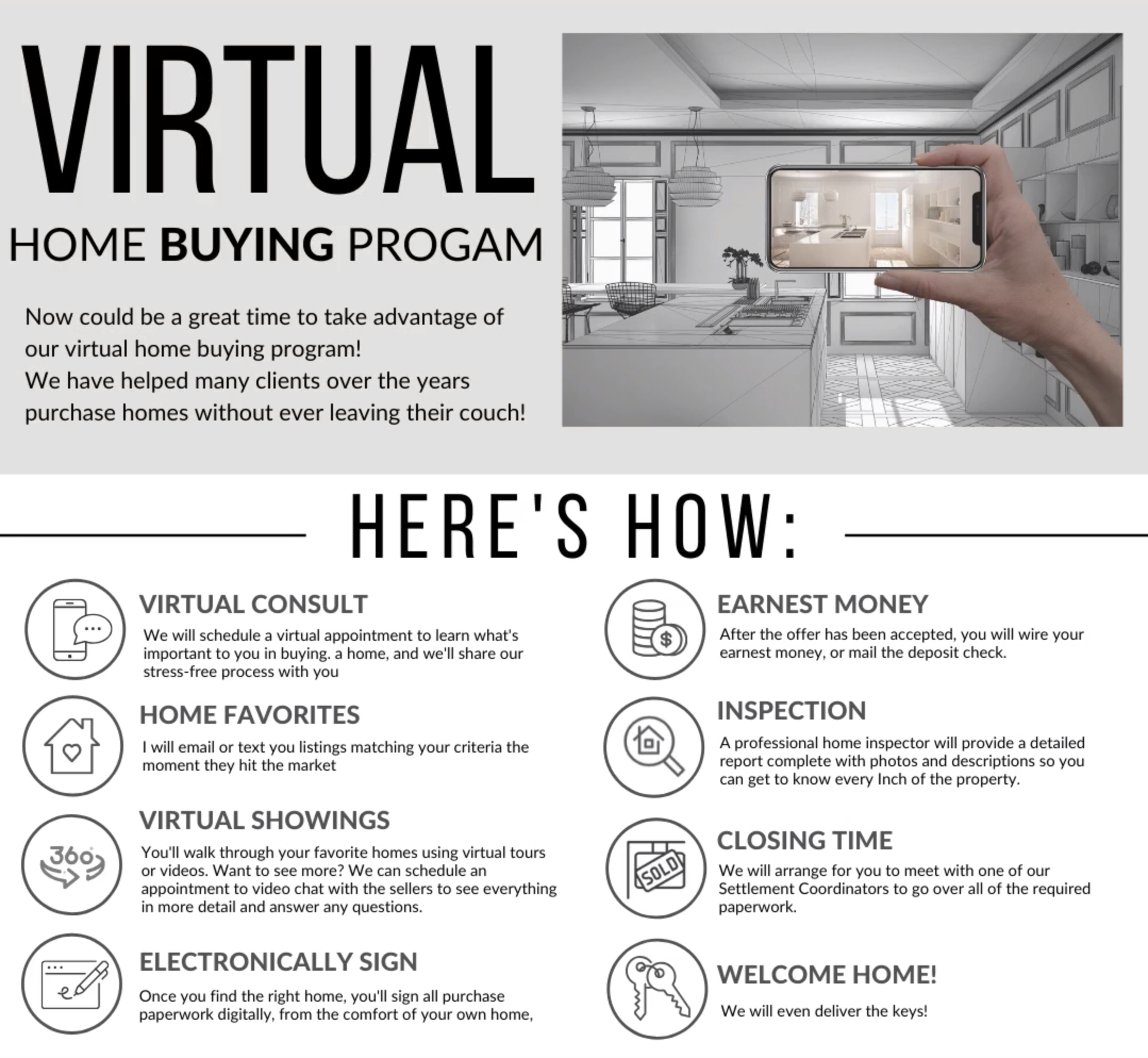 Buying and selling a home during this shifting market can and has been done successfully and we are here to help answer any questions you have. Call us at 610-644-3195 to schedule a free consultation and we would be happy to discuss your options with you. We are all in this together.
Please note, all activities must comply with state law and are subject to change.